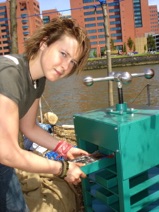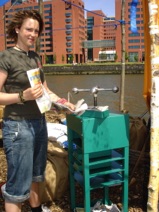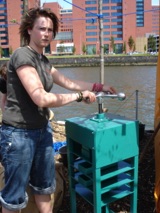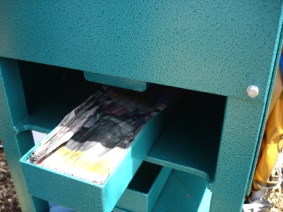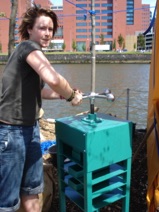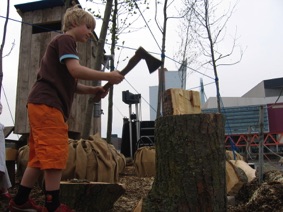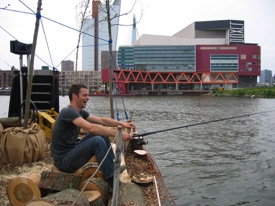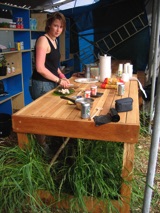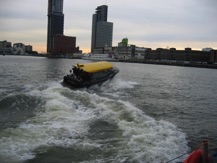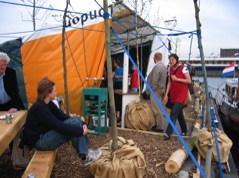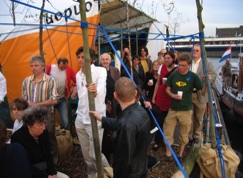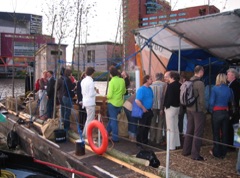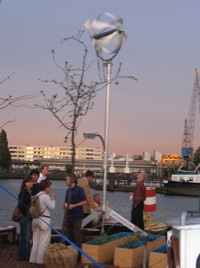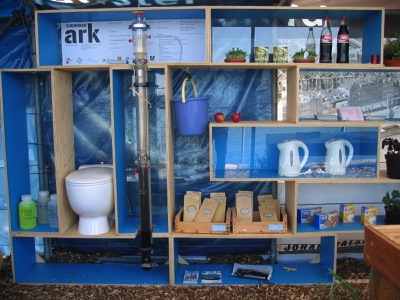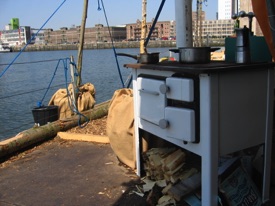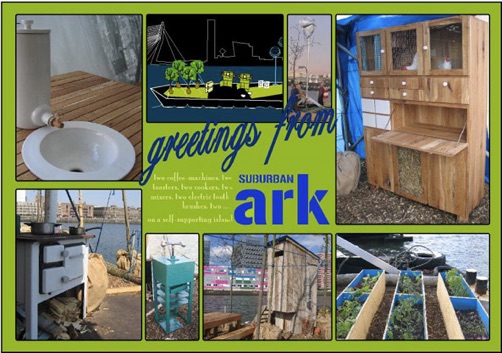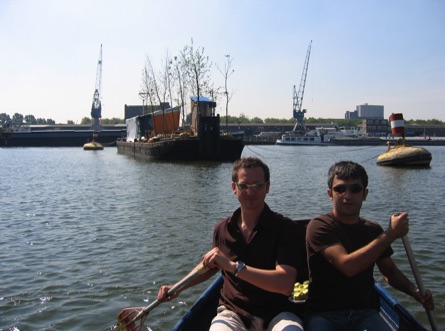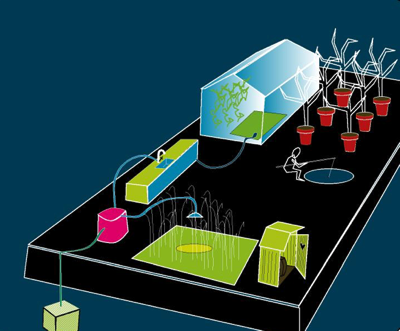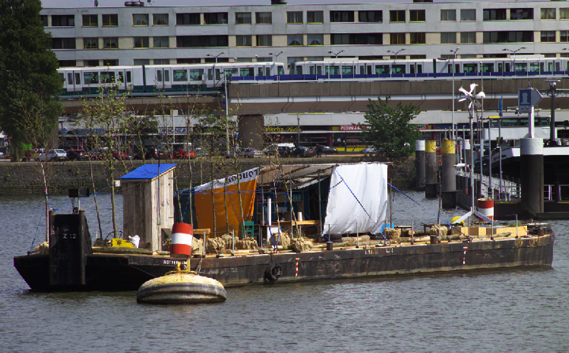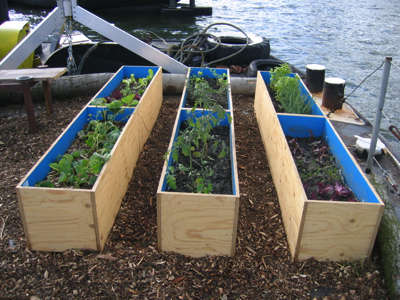 The Suburban Ark is a pontoon with enough space for its own water recycling system and energy production, a chicken coop, a goat, a fish hole and an apple tree. During the Biennale, the Suburban Ark is serving as an operational base for expeditions into Rotterdam's sewer system, for design workshops about innovative water technologies, and for lecture evenings about unpredictability, complexity and the flood.
It is an installation with an Ark, 2 water cookers, 2 electric toothbrushes, 2 toasters, ... two of everything you can't do without. And a composting toilet, a wood-stove, old paper briket-press, 16 apple-trees, a vegetable garden and a windmill. Shown on the International Architecture Biennale Rotterdam 2005.
made possible with a grant from Dutch Art Foundation, sponsored by Philips.

Rotterdam Architecture Biennale 2005: the Flood
MattonOffice, Ton Matton, Björn Ortfeld © 2005